General discussions : Tablets : After bricking saga, Apple reposts update.

New Topic
>
Reply
<
Esato Forum Index
>
General discussions
>
Tablets
>
After bricking saga, Apple reposts update.
Bookmark topic
After bricking saga, Apple re-posts iOS 9.3.2 update for 9.7-inch iPad Pro
[Updated]
The update should also fix iPads that have already been affected.
by Andrew Cunningham - Jun 3, 2016 1:51am CST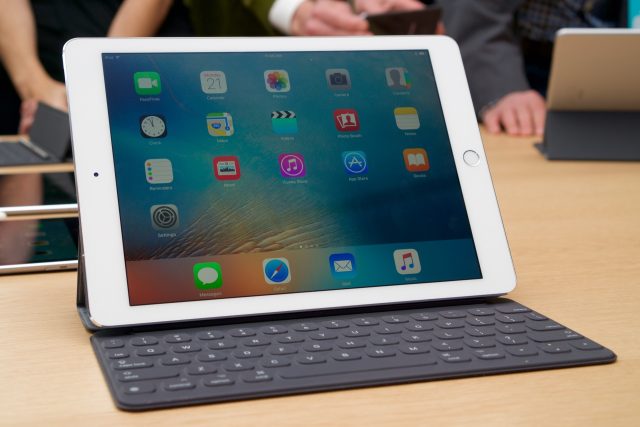 Update:
Apple has re-posted the update as of today. Apple says that users with bricked iPads should be able to get them working again by connecting them to a Mac or PC running iTunes and downloading the update from there.
Original story (5/20/16):
Apple is pulling iOS 9.3.2 for the 9.7-inch iPad Pro following reports that tablets were being bricked by the update. Affected tablets show the "connect to iTunes" message that iDevices display when put into recovery mode, but iTunes only displays an "Error 56" message and can't actually be used to restore the tablets. The bug doesn't appear to affect any other supported iDevices and the update hasn't been pulled for any other iPhone, iPad, or iPod.
Apple's statement on the issue offers no real insight about what the problem is. The company says it is "working on a fix" and will "issue an update as quickly as possible." Whether the update will resuscitate already-bricked iPads isn't clear, but 9to5Mac reports that at least a few users had affected tablets replaced at Apple Stores.
The iOS 9.3 update was also pulled for a few days because of a bug that caused activation problems for older devices whose owners didn't remember their iCloud passwords. These are presumably the kinds of users who wouldn't be installing the developer or public betas so they can catch these kinds of problems.
http://arstechnica.com/apple/[....]pro-after-reports-of-bricking/
cheers!
--
Posted: 2016-06-03 03:06:55
Edit
:
Quote
They took quite a while to actually fix this problem, I have had iOS 9.3.2 on my iPad Air 2 for about 2 weeks now if I'm not mistaken.
Glad they finally got a fix out, would hate for my iPad to brick as I use it a lot for taking long notes in meetings and Netflix.
--
Posted: 2016-06-04 09:32:24
Edit
:
Quote
---
New Topic Reply

>